Press Release
For Immediate Release
July 27, 2018
Contact: Trinity Foreman
508-228-9198
tforeman@mariamitchell.org   
Dr. Martha Hanner Will Discuss NASA's Stardust Probe at the Nantucket Maria Mitchell Association's Weekly Speaker Series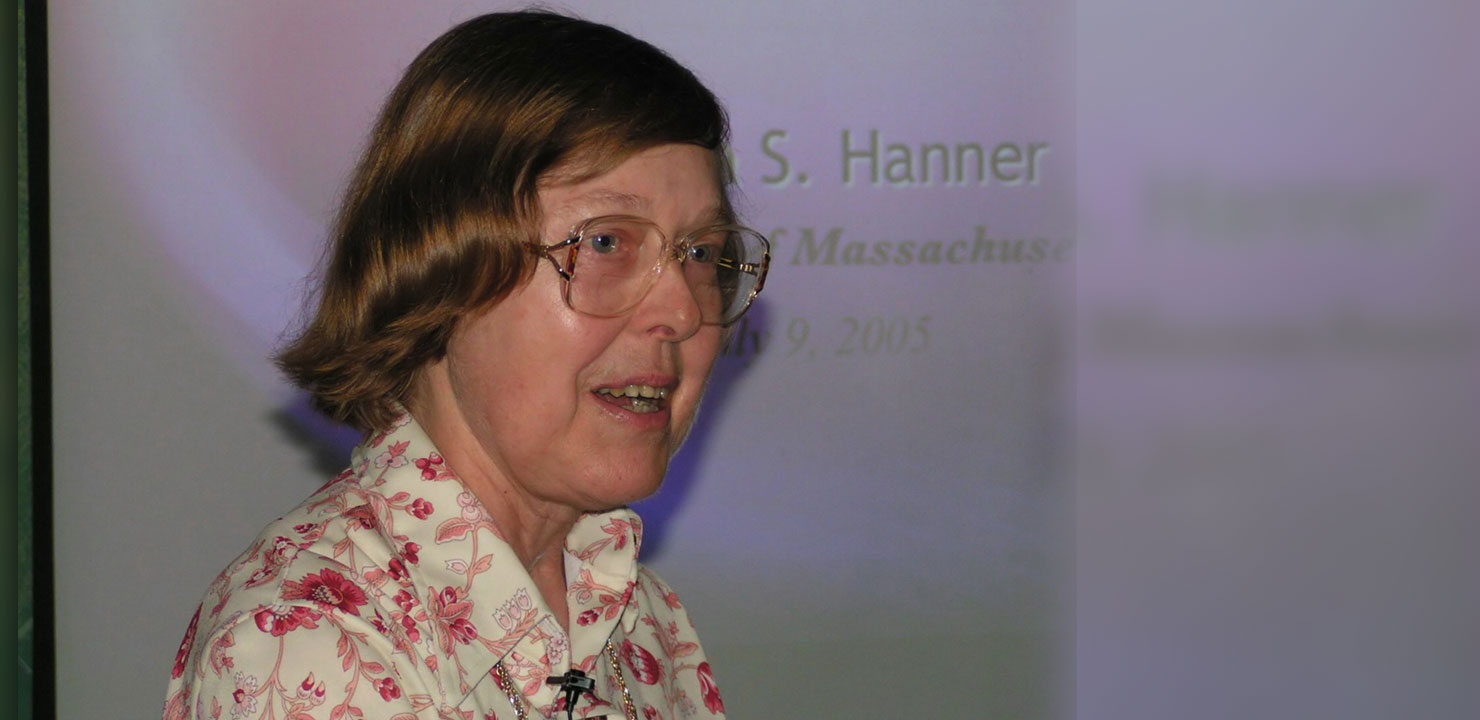 Nantucket, MA – The Nantucket Maria Mitchell Association (MMA) is hosting a lecture by Dr. Martha Hanner on Thursday, August 9 from 7:00-8:00pm at 2 Vestal Street as part of its Summer Science Speaker Series. Dr. Hanner will discuss the mission of NASA's Stardust probe which launched in 1999, travelled to a distant comet, collected dust samples from that comet, and returned them to Earth in January of 2006. It was an unprecedented accomplishment and took the probe four years and 2.12 billion miles to accomplish its task. Dr. Hanner is a retired Senior Research Scientist from the Earth and Space Sciences Division at NASA's Jet Propulsion Laboratory. She is also graduate of Wellesley College, Class of 1963, and obtained her Ph.D. in Astrophysics from Rensselaer Polytechnic Institute in 1969. She has co-authored over 100 scientific publications.  
Her talk, "The Stardust Mission: Snatching a Sample of a Comet," will focus on the discoveries regarding the early formation of the universe and how comets have shaped the formation of the Earth, possibly providing water and the beginning of life to the planet. Additionally, Dr. Hanner will speculate what this information could mean for the future. Comets are frozen, unchanged moments of history that could provide scientists with incredible insight into the past. Wild 2, the target of the Stardust probe, is a particularly interesting comet to research because it has spent most of its existence in the outer solar system, farther away from the sun, leaving it in more pristine condition than other potential targets. The capsule used to bring the dust back to Earth is now on display in the National Air and Space Museum in Washington, D.C. Although the Stardust mission ended in 2011, Dr. Hanner's talk will lend insight into the value and legacy of this exciting mission.   
The Maria Mitchell Association will be hosting a summer Science Speaker Series on Wednesday evenings and select other evenings from 7:00-8:00 PM, which will feature astronomers, authors, environmentalists, biologists, researchers, and others each week throughout the summer. The MMA Speaker Series is sponsored by the Bank of America, Cisco Brewers and Don Allen Ford. For a full schedule and description of each speaker, please visit our website at mariamitchell.org. The event is free for MMA Members and $10 for Non-Members.    
The Maria Mitchell Association is a private non-profit organization. Founded in 1902, the MMA works to preserve the legacy of Nantucket native astronomer, naturalist, librarian, and educator, Maria Mitchell. The Maria Mitchell Association operates two observatories, a natural science museum, an aquarium, a newly opened research center, and preserves the historic birthplace of Maria Mitchell. A wide variety of science and history-related programming is offered throughout the year for people of all ages. This year celebrates Mitchell's 200th birthday with special lectures, events, classes, and exhibits all year-long, culminating in the Maria Mitchell Women in Science Symposium in October 2018 in Boston.